Welcome to Our Practice
Welcome to Frederick A. Heiselman, DDS, Your Dentist in Madeira, OH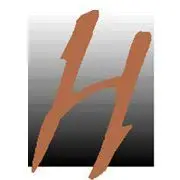 At Frederick A. Heiselman, DDS, you're in good hands. Our skilled team understands how important a beautiful smile is to help you look and feel your best. The health of your teeth can affect your confidence in every aspect of your life. Our entire team of dental professionals have the experience to help you achieve your goals, whether it's a brighter smile you wish for or are looking for braces for you or your child, our dentists can improve your smile. During your appointment, your family dentist will educate you on a treatment plan customized for your smile and all of your oral care needs.
Not only are we a leading dentist in Cincinnati, OH, we are a full-service practice providing for all of your dental needs.
The goal of our team at Frederick A. Heiselman, DDS is to ensure our patients a comfortable and hassle-free experience at our practice, every time. We understand that our patients have busy schedules and we offer morning and evening appointments for your convenience. Contact your family dentist in Madeira Cincinnati, Ohio and we will arrange an appointment that works within your schedule.
We value our patient relationships, making it our priority to deliver gentle compassionate care that you deserve from a dentist in Cincinnati, OH. We work hard to make you feel at ease by providing exceptional patient care in a relaxed, convenient atmosphere. We strive to develop lifelong relationships with our patients by combining the latest dental technology with a professional and compassionate staff. The result is a beautiful, healthy smile that lasts a lifetime.
We also believe that patients should have sufficient information to make educated decisions about their oral health, treatment options and choice of dentist in Madeira Cincinnati, OH. You'll find all of this important information on our website, including directions to our Cincinnati, OH office, service descriptions, patient forms, patient education resources and more.
Should you ever need additional information about our practice, we are always available to answer your questions. Let us care for your entire family! We look forward to meeting you.
Visit Our Facebook below